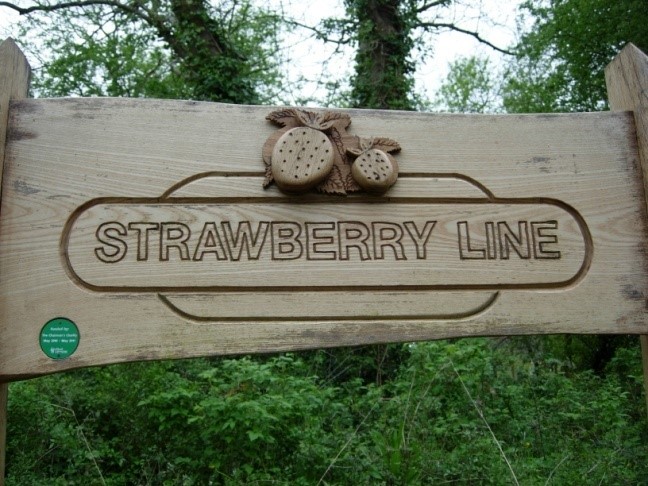 Start and finish: DoubleTree by Hilton Cadbury House Hotel, Congresbury
Duration: 2 to 2.5 hours
This is a circular route from the Cadbury Hotel, via road into the village of Congresbury, around the Strawberry Line disused railway (now a nature reserve)
Please note that the village pubs do not welcome hen parties.
Background information
There has been settlement in Congresbury since at least the Iron Age. The Romans used the River Yeo for transport as it is tidal as far as Congresbury where there was a Roman Port (probably now under the village pub!). Congresbury gets its name from the Celtic missionary St Congar, who lived in the area and set up the first church. In the 11th Century, the Normans built water mills on the river for milling grain and the pattern of fields we see today were created by Acts of Enclosure in the 18th Century.
This walk takes in the Strawberry Line, which was a railway line originally from Yatton to Wells and it was so named because it carried Cheddar strawberries on their way to London. An additional line was added from Wrington to Blagdon for the Blagdon Water Pumping station.
The line was closed in 1965 and nature gradually took over. It is now part of an 8 mile traffic-free route linking the Somerset Levels with the Mendip Hills and is a local nature reserve with many delightful features including ponds and reedbeds. As a linear feature it is a great habitat for bats and owls to hunt.