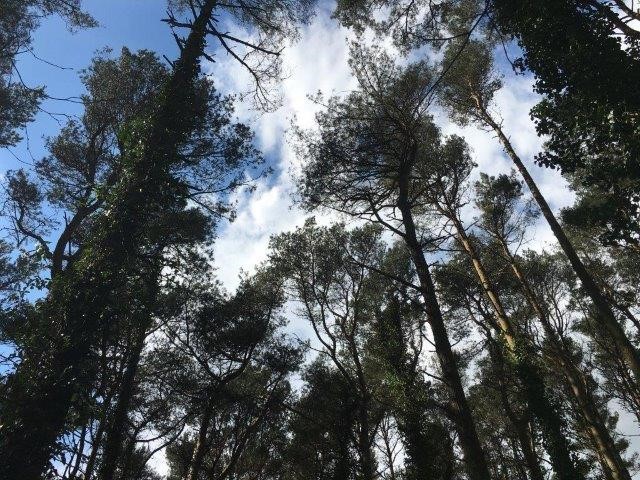 Start/finish: The Hilton Ageas Bowl front entrance
Duration: 1-1.5 hours
This is a circular route from the grounds of the hotel. There is an area near the start of the walk where construction works were being carried out for the golf course, at the time of designing this route, so please take care and follow any signage. Please advise us if the route has been changed due to the works.
Once in the woods, this trail is very attractive and interesting. The woodland is home to an Iron Age Hill Fort, has lots of wildlife, and stunning trees.
Parts of the woodland can be muddy so you will need your wellies!
The walk is graded as easy to medium with some slopes, loose soils, muddy or slippery paths and low hanging branches. Please be aware of windblown branches, fallen wood etc. Keep to the tracks and paths. Do not approach wild or domestic animals. Please respect other users of the woods.
Background information
Telegraph Woods is just over 50 acres of mixed deciduous and coniferous woodland, and derives its name from its previous use as the site of a Telegraph Station. It has the remains of an Iron Age Hill fort on the top ridge.
This is a lovely trail for a hot day, where you will find lots of dappled shade beneath the trees.