Start: Ellick Road, Blagdon; Finish The New Inn Blagdon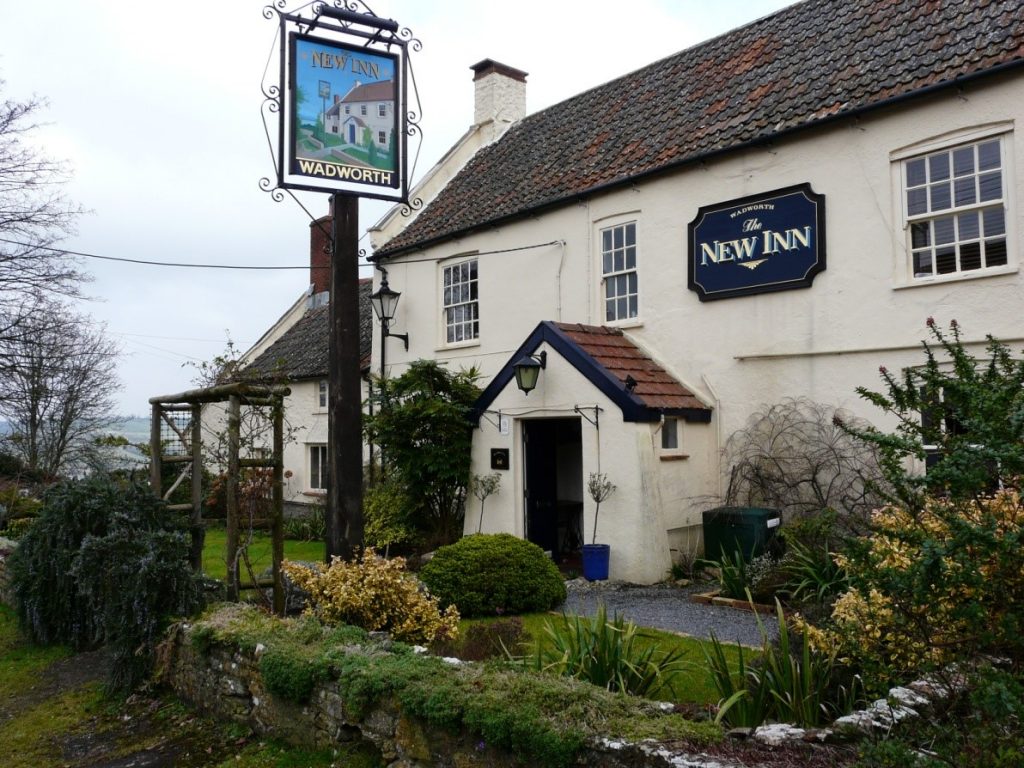 Duration: 1 to 1.5 hours
Parking: Free parking at The White Cottage Blagdon for residents; free parking at the pub for customers
The walk to the pub combines some on-road and off-road sections.
The New Inn, Blagdon
This is a one way route from the property to The New Inn, Blagdon. The pub serves traditional English pub food and has stunning lake views from a pretty garden. If you want to have a meal, we can make a reservation for you. During busy times you may need to pay a refundable deposit. http://www.newinnblagdon.co.uk/ Groups should print off the menu and pre-order their food.
The pub is open 11.00-15.00 and 18.00-23.00 Mon-Sat and 12.00-15.00 and 18.30-22.30 on Sundays. Lunch is served from 11.30-2pm on Friday & Saturdays, 12.00-2pm on Sundays and dinner is served from 6.30pm-9.30pm Friday, Saturday & Sunday.
Background Information
Blagdon village is situated in the Mendip Hills Area of Outstanding Natural Beauty. It is home to Blagdon Lake, a world class trout fishing lake, and Yeo Valley, one of Britain's most successful organic dairy producers.
The walk downhill into the village provides stunning views of Blagdon lake on the way.