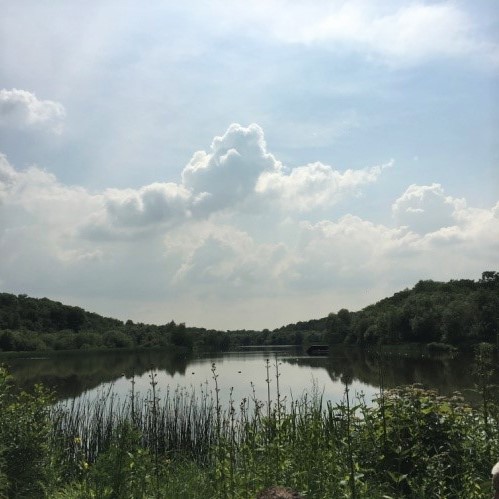 Start & finish: The Felbridge Hotel & Spa or approximately half-way at The Wiremill Pub
Duration: 2-2.5 hours for the full circular route or 1-1.5 hours from the hotel to the pub (if you are planning on getting a taxi back)
Facilities: Free parking at the pub and free parking for residents of the hotel
This is a circular route from The Felbridge Hotel & Spa, with a stop approximately half way at The Wiremill Pub. The pub is in a glorious setting with outstanding views over the lake. It's a good stop at the end of a walk on a sunny day for a Pimms & lemonade! Web site is www.thewiremill.co.uk 01342 832263 – you will need to make a reservation for food.
Background information
This part of the Felbridge area is a delightfully rural area with lots of woods, trees, meadows and pastures. It is blessed with three large lakes and plenty of waterways. The route takes you through an agricultural landscape to a very interesting historical landscape where you will explore the most beautiful lake; the Wiremill Lake.
The lakes were created (flooded) by the iron industry in the 1500's, to provide water to power the mills. The mills used this power to run hammers which beat the iron into different products such as bars, ingots and sheets. The iron was produced nearby, by smelting in furnaces (melting down iron ore bearing rocks to release the iron).
Now this stunning area is used for fishing, water sports and nature conservation. It is a fantastic habitat for water-loving birds and plants. The pub overlooks the lake.
Provider: Weekend in the Country Ltd