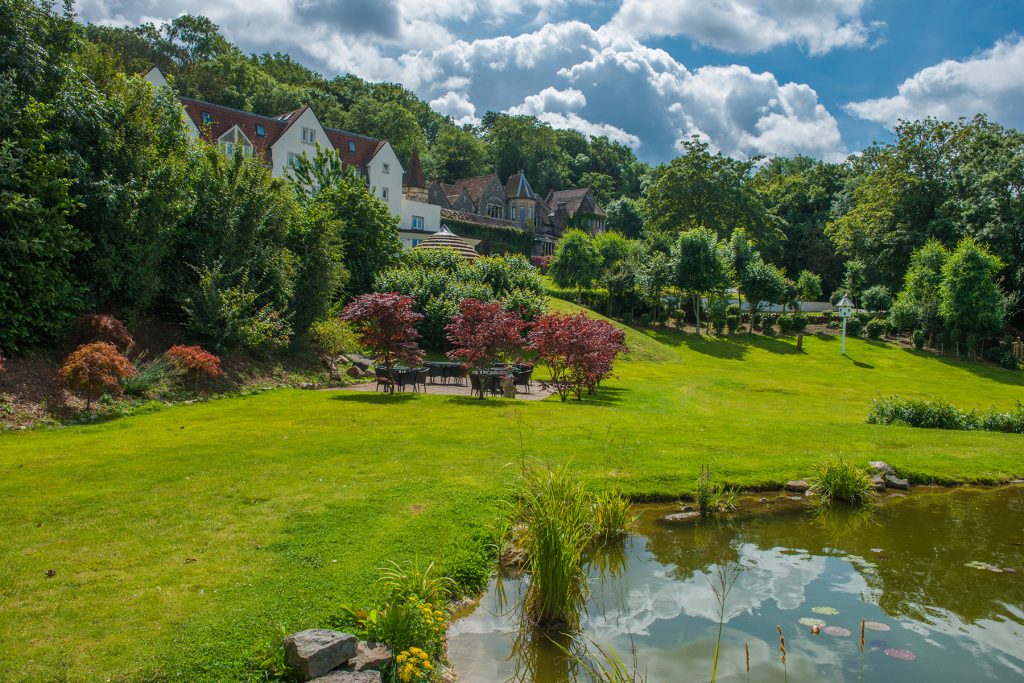 Start and finish: Double Tree by Hilton at Cadbury House Hotel
Duration: 1 to 1.5 hours
Parking: There is free parking at Cadbury Hotel
There is a pub on the journey, The Star, which has a small garden.
Background
There has been settlement in Cadbury Hill since the Iron Age, 500BC. It is a scheduled ancient monument, meaning it is a nationally important archaeological site, given protection against unauthorised change.
The hill fort was built to defend the hill and covers 8.5 acres. The remains of Iron Age round houses are found inside.
Some believe it was the monastery of Saint Congar, and that this is how the village of Congresbury was named.
Cadbury means 'Cada's camp' so presumably it was the home of someone called Cada! The hill was abandoned during the Roman occupation (hill forts were notoriously difficult to defend) briefly reoccupied then it is thought that the people moved down to settle by the river and the area around the church.
Since then, it seems the hill has been used mainly for farming, today it is currently managed for conservation purposes by grazing cattle.
It has been designated a local nature reserve, indicating that it has interesting flora &/or fauna, some of which we will discover during this walk.
Provider: Weekend in the Country Ltd